Tech N9ne has concert at lake.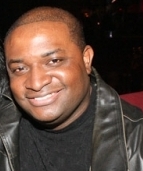 Blog King, Mass Appeal
LAKE OZARK — Social distancing be damned, Tech N9ne threw a concert Saturday night at the Regalia Hotel & Conference Center in Missouri's Lake of the Ozarks. More than 1,000 fans packed the joint to descry the 48-year-old rapper's performance and none of 'em wore masks. They also stood less than 6 feet apart. To say there was a flagrant disregard for safety would be a vast understatement. Nobody gave a damn about coronavirus. This isn't the first time protocol wasn't followed at the Lake of the Ozarks.
If you recall, a big shindig went down at Backwater Jack's on Memorial Day where hundreds of partygoers were caught on camera swimming, mingling and getting drunk while shunning social distancing guidelines. Then days after issuing a mask decree, Kansas City Mayor Quinton Lucas was spotted at the lake hugging a handful of convivial women while failing to adhere to his own face covering mandate.
The United States has more than 5 million coronavirus cases.
Should the epidemic be taken more seriously?
Or, should we mimic the Ozarks and get on with our lives?
Watch footage of Tech N9ne's Ozark performance.
Share your thoughts.