Megan said she's eschewing dudes.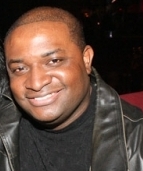 Blog King, Mass Appeal
LOS ANGELES — Dammit Tory, look what you've done! After getting shot in the pinky toe by wannabe gangsta Tory Lanez, Megan Thee Stallion has decided she's done dating men. She's now a lesbian on the prowl. The 25-year-old lyricist made the homosexual announcement on Friday via Instagram Live. "I'm a free agent on the lady side," Megan proclaimed. "I'm looking for a new girlfriend." She also revealed the categories of popsies that turn her on. "I like little petite things with tattoos and I like Spanish girls with big ole asses," Megan explained. "Petite black girls and thick Spanish girls."
It's certainly understandable why phallus is no longer on Megan's menu. Last month, the twerking rap star experienced contretemps with Tory who pulled out a gun and shot her in the foot. Then, following the launch of her new song "Wet Ass P*ssy (WAP)," Megan's ex-boyfriend — MoneyBagg Yo — put her on blast, telling the world her coochie stank. "If she's a stallion but musty all the time, do that make her a mustang?" he wrote on Instagram.
Do you agree with Megan's relationship preferences?
Should she give n*ggas another chance?
Watch Megan's rant and her soft porn music video "Wet Ass P*ssy (WAP)" with Cardi B.
Share your thoughts.