Joe Biden picks Kamala Harris.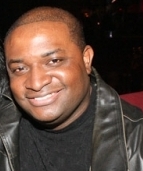 Blog King, Mass Appeal
WASHINGTON — In what's considered the worst-kept secret in Congress, Democratic presidential candidate Joe Biden picked Kamala Harris as his running mate on Tuesday making the California Senator the first black woman in U.S. history to serve as a major political party's Vice President selection. "I've decided that Kamala Harris is the best person to help me take this fight to Donald Trump and Mike Pence and then to lead this nation starting in January 2021," Biden said in an email to constituents.
Biden also tweeted: "I have the great honor to announce that I've picked @KamalaHarris — a fearless fighter for the little guy, and one of the country's finest public servants — as my running mate. Back when Kamala was Attorney General, she worked closely with Beau [Biden]. I watched as they took on the big banks, lifted up working people, and protected women and kids from abuse. I was proud then, and I'm proud now to have her as my partner in this campaign."
Harris, 55, emerged a winner from a pool of finalists that included former national security advisor Susan Rice; Reps. Karen Bass, D-Calif., and Val Demings, D-Fla.; Sens. Elizabeth Warren, D-Mass., and Tammy Duckworth, D-Ill.; and Michigan Gov. Gretchen Whitmer. Keep in mind, Biden appears to be in the embryo stages of dementia. In the event he can't complete his term, Harris will take over as Commander-in-Chief via the 25th Amendment. Also, word on the street claims her ancestors owned slaves.
Do you agree with Biden's pick?
Should President Trump be worried?
Share your thoughts.