NFL Network and Sanders are done.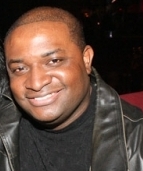 Blog King, Mass Appeal
DALLAS — "Must be the money!" After 14 years of running his mouth, Deion "Prime Time" Sanders is leaving the NFL Network to pursue a métier in coaching. According to John Ourand at Sports Business Daily, the Hall of Famer was shown the door on Tuesday when he refused to take a pay cut from "what is surely a seven-plus-figure salary." Deion, 53, has drawn plenty of opprobrium in recent days for lambasting pro athletes for opting out amid trepidation of the coronavirus pandemic.
"All Players OPTING out in all sports PLEASE BELIEVE the game will go on without u," Deion wrote on Twitter. "This is a business & don't u EVER forget that. There's NO ONE that's bigger than the game itself. Only the ref, umps & officials are that important that u can't play without them. NOT YOU! #Truth."
Alex Riethmiller, NFL Vice President of Communications, issued a statement lauding the outspoken analyst for years of satisfactory service: "Deion has been one of the key figures responsible for the growth of NFL Network. We thank him for his work and wish him the best in the future."
This ain't the first time Deion has lost a gig over money. If you recall, he left CBS 16 years ago after the network refused to double his salary from $1 million to $2 million. Nevertheless, Deion's show "21st & Prime" was deep-sixed last year as part of an NFL budget truncate; making his cessation inevitable.
He started working for the league-owned cable channel in 2006 after playing 14 seasons in the NFL with the Atlanta Falcons, San Francisco 49ers, Dallas Cowboys, Washington Redskins and Baltimore Ravens. Deion was inducted into the Pro Football Hall of Fame in 2011.
Even though he failed to land a coaching gig at his alma mater Florida State, Deion has years of experience. He previously served as offensive coordinator for his kids' high school football teams. His son Shedeur Sanders, who's already committed to Florida Atlantic, is one of the top quarterback prospects in the class of 2021. Deion's oldest son, Shilo Sanders, plays cornerback at South Carolina University.
Rumor has it Deion has joined Barstool Sports to talk trash.
Will you miss him on the NFL Network?
Was he wrong for excoriating the players?
Share your thoughts.