Seahawks release horny cornerback.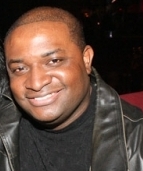 Blog King, Mass Appeal
SEATTLE — This week's "I F*cked Up A Good Job Award" belongs to undrafted cornerback Kemah Siverand who was released by the Seattle Seahawks after they caught him sneaking his girlfriend into the team hotel to get a piece of ass. And get this: he dressed her up in Seahawks gear in an attempt to disguise her as a player. Lord have mercy. The doltish escapade transpired earlier this week. It was also captured on video. Tom Pelissero of NFL Network broke the nonsensical news via Twitter.
"The Seahawks cut rookie CB Kemah Siverand this week after he was caught on video trying to sneak a female visitor into the team hotel," Pelissero tweeted on Thursday. "Clear message on the responsibility everyone has in the NFL's COVID-19 world: Put the team at risk, suffer the consequences."
Because of the coronavirus pandemic, only team members and essential personnel are allowed inside the venue. That means no p*ssy whatsoever. Siverand's girlfriend didn't pass the litmus test for inclusion and he paid the price. The concupiscent defensive back was given a pink slip for violating protocol.
Did Siverand deserve to lose his job over some coochie?
Is it time for team officials to import COVID-free hookers?
Share your thoughts.