Stanford professor discusses vaccine.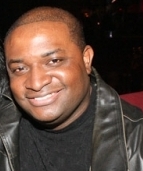 Blog King, Mass Appeal
STANFORD — Welp, it's just a matter of time before some nerd manufactures and distributes a coronavirus vaccine. But if you're ruminating the probability of eschewing dosage, please understand there's a good chance you won't be allowed to work, patronize public venues or go to school. In other words, you'll be sleeping under a bridge somewhere. During a recent chinwag with TMZ Live, Stanford Law School professor Hank Greely — author of "The End of Sex and the Future of Human Reproduction" — said mandatory COVID-19 immunizations will become imperative to keeping a roof over our heads and putting sustenance on the table. He also identified three factions of naysayers who will repudiate involuntary injections altogether: the anti-vaxxers, cynics with political agendas, and skeptics who are convinced the antiserum is rushed and poorly tested.
Greely, a renowned cognoscente of bioscience and public health law, said remunerating an attorney won't do any good. It's his assertion that once the antidote garners approbation from the Food and Drug Administration (FDA) and the National Institutes of Health (NIH), it'll be nearly impossible to litigate and/or make a case to shun inoculations. Keep in mind, many churchgoers have drawn parallels between the coronavirus vaccine and the "Mark of the Beast" as biblically described in the Book of Revelation 13:18.
Some believe the panacea is tied to a new world order seeking depopulation.
While addressing media members on Tuesday, President Donald Trump announced the United States has inked a billion dollar indenture with drugmaker Moderna to acquire 100 million doses of its impending COVID-19 vaccine (mRNA-1273). Not to mention armed forces have been prepped to enforce inoculations.
Trump said the military is "all lined up" and will handle distribution in a "very powerful manner."
The U.S. population is 328 million.
But it appears only 100 million doses will be available during initial launch.
Who should get it first?
Also, do you plan to take the drug?
Watch Greely's TMZ interview.
Share your thoughts.