Bronx strippers spreadin' COVID.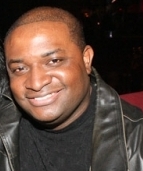 Blog King, Mass Appeal
NEW YORK — Law enforcement officials in New York are investigating after a pair of lecherous female strippers spritzed a rabble of concupiscent dudes with their bodily fluids while performing on top of cars. The erotic display transpired last weekend in the Bronx. It was also captured on video. Cell phone footage shows a gold-braided damsel ejaculating into the audience as she laid flat on her back. Then she inserted a bottled water into her vulva and squirted it out. Seconds later, a popsy in a black hat exposed her embonpoint to the crowd before allowing the gold-braided damsel to masticate her coochie.
Ugh! That's gross!
The video is extremely graphic and parental discretion is advised. New York strip clubs were closed in March amid trepidation of the coronavirus pandemic. But a concatenate of illicit underground stripteases have resurfaced throughout the Bronx and they're proliferating COVID-19 cases at an alarming rate.
Watch the disturbing video.
Share your thoughts.