Tiger King joins homicide probe.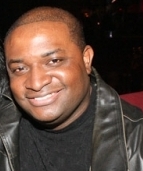 Blog King, Mass Appeal
FORT WORTH — Misery loves company and, despite being incarcerated, the "Tiger King" is hellbent on taking Carole Baskin down with him. As he awaits a presidential pardon, Joe Exotic (né Joseph Maldonado) has joined an FBI probe into the disappearance of Carole's first husband, Don Lewis, who vanished in 1997. Rumor has it she fed him to her ravenous felines. Carole, however, repudiates the claim. The Tiger King's prerogative to snitch comes on the heels of a lawsuit filed by Don's three daughters who held a press conference the other day offering a $100,000 reward for corroboration.
Joe has already garnered approbation to conclave with Lewis family attorney John Phillips to divulge particulars. Don, who died a millionaire, came up missing on August 18, 1997 after leaving his Tampa residence. He filed a restraining order and threatened to divorce Carole prior to disappearing.
Investigators have yet to pinpoint attestation of foul play. But they said it's highly unlikely Don disappeared on his own. Carole, CEO of "Big Cat Rescue," inherited his riches after he was pronounced legally dead. Then she remarried and used the mazuma to launch her animal rights business.
Do you suspect murder?
Does Joe deserve a pardon?
Share your thoughts.