John & Chrissy expecting baby.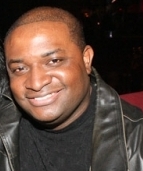 Blog King, Mass Appeal
LOS ANGELES — When they're out in public, John Legend and Chrissy Teigen carry themselves as "ordinary people" who are married with children. But behind closed doors, they have the "green light" to get pornographic under the sheets. As the rest of the world frets depopulation, John and Chrissy are expecting Baby No. 3! The titillated lovebirds shared the maternal news in their new music video "Wild" which premiered Thursday. In the recording, John and Chrissy spend 3 minutes canoodling on the beach.
The video also features a horse running wild along the ocean shore.
Some of the lyrics to John's schmaltzy serenade include, "I wanna drive you wild, wild, wild. I wanna love you for miles and miles. We can go slow, we don't need to rush. I'll take the wheel, make you feel every touch. I wanna drive you wild, wild, wild."
Um, John… you're about to father 3 kids.
If you get any wilder, you're gonna end up like the Wayans.
Then, towards the cessation of the video, you can see Chrissy cradling her abdomen which implies she's either full or gravid. Turns out, the latter is veracious. The 34-year-old supermodel has a bun in the oven. The couple's two children, 4-year-old daughter Luna and 2-year-old son Miles, also appear in the video.
John, 41, and Chrissy got hitched in 2013.
They have an anniversary coming up on September 14th.
In addition to being knocked up, Chrissy is recovering from breast implant removal surgery.
Is John p*ssy-whipped?
Should they stop having children?
Watch their new "Wild" video featuring Gary Clark Jr.
Share your thoughts.