Mrs. Obama went postal on Trump.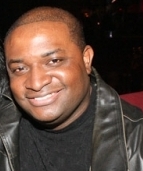 Blog King, Mass Appeal
WASHINGTON — While donning a sparkly gold necklace with the word "VOTE" attached, Michelle Obama called on Americans to "vote for Joe Biden like our lives depend on it" during her recorded 19-minute keynote peroration at Monday's virtual Democratic National Convention. In case you give a damn, her carcanet was custom-commissioned from Los Angeles-based jeweler BYCHARI. "We have got to vote like we did in 2008 and 2012," Mrs. Obama pleaded. "We've got to show up with the same level of passion and hope for Joe Biden. We've got to vote early, in person if we can. We've got to request our mail-in ballots right now, tonight, and send them back immediately and follow-up to make sure they're received. And then, make sure our friends and families do the same."
The quondam First Lady later lambasted President Donald Trump's handling of the coronavirus pandemic. She also accused him of closing vote centers in the 'hood while undermining the U.S. Postal Service to discourage us from voting. "Let me be as honest and clear as I possibly can," Mrs. Obama vented.
"Donald Trump is the wrong president for our country. He's had more than enough time to prove that he can do the job but he is clearly in over his head… If you think things cannot possibly get worse, trust me, they can; and they will if we don't make a change."
Bernie Sanders tore Trump a new asshole too, claiming he's leading America "down the path of authoritarianism." The 78-year-old Senator spoke for roughly 8 minutes.
"Trump's negligence has exacerbated the economic crisis we are now experiencing," Sanders said from Burlington, Vermont. "Since this pandemic began, over 30 million people have lost their jobs and many have lost their health insurance. Millions of working families are wondering how they will feed their kids and they're worried that they will be evicted from their homes… We must come together, defeat Donald Trump and elect Joe Biden and Kamala Harris as our next president and vice president. My friends, the price of failure is just too great to imagine."
Does Biden and Harris have your vote on November 3rd?
Watch Mrs. Obama and Senator Sanders blast Trump.
Share your thoughts.