Officer tased black woman in Atlanta.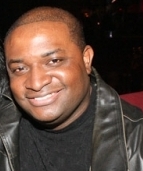 Blog King, Mass Appeal
LOGANVILLE — Law enforcement officials in Loganville, Georgia are investigating after a white police officer tased a black woman for talking too damn loud. The electrocution transpired Tuesday night around 7:30 p.m. on the front porch of a residence. It was also captured on video. Cell phone footage shows Gwinnett County police officer Michael Oxford experiencing contretemps with Kyndesia Smith after a neighbor called 911 with multiple complaints. "We can talk if we want to," yelled the recalcitrant damsel as Oxford instructed her to pipe it down.
"I'm not going nowhere. You're on our property."
Seconds later, Smith told the cop to egress the premises and that's when all hell broke loose. "You're under arrest. Get on the ground," Oxford said. "Don't touch me," Smith retorted. After a brief scuffle ensued, Oxford pulled out a taser and zapped her ass — causing her to fall into the bushes.
One woman can be heard screaming "Black Lives Matter" in the background.
Another lady yelled, "Call the police!"
Does Oxford deserve to keep his job?
Was Smith out of line?
Watch the disturbing video.
Share your thoughts.