Cuba Gooding Jr 'facing' charges.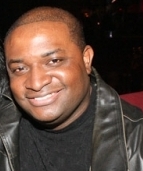 Blog King, Mass Appeal
NEW YORK — "Show me the… nooky?" Cuba Gooding Jr. is having a difficult time keepin' his hands and penis to himself. The 52-year-old thespian was slapped with a civil lawsuit on Tuesday from a popsy identified as "Jane Doe" who claims he purloined her vulva seven years ago. The alleged rape transpired inside a New York City hotel room in 2013. According to court docs, Jane said Cuba got butt-naked in front of her then shoved her onto a mattress. Seconds later, the "Jerry Maguire" star inserted his phallus into her coochie twice against her will. Jane is seeking an unspecified amount of recompense and she's asking the court for a trial by jury.
Cuba's attorney, Mark Heller, called Jane's accusations a goddamn lie. He's seeking an acquittal. "The allegations against Cuba Gooding Jr. are false and perjurious," Heller said in a statement. "There was absolutely no conduct committed in a criminal nature as alleged. We expect the case to be dismissed. It was an alleged incident that took place over seven years ago with no criminal complaint at the time."
Cuba is already facing six counts of sexual abuse and forcible touching for separate incidents that took place between 2018 and 2019. So far, more than 20 women have accused the embattled actor of sexual misconduct. If you recall, last year, Cuba pleaded 'not guilty' to groping the asses of three prepossessing chicks in New York City nightclubs in 2018. He's awaiting trial on those charges.
Do you think Cuba is guilty?
Are the accusers effectuating a money grab?
Share your thoughts.