Democratic Convention: Kamala Harris, President Obama cited Trump's failures
Harris and Obama annihilate Trump.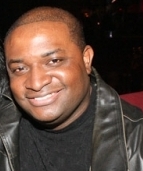 Blog King, Mass Appeal
WASHINGTON — In addition to introducing herself as Joe Biden's running mate, Kamala Harris took aim at President Donald Trump during her oration Wednesday night at the virtual Democratic National Convention. The California Senator went postal on Trump's deportment, implying he's a "predator" — a term she's vocalized many times before. "I've fought for children and survivors of sexual assault," she said. "I've fought against transnational gangs. I took on the biggest banks and helped take down one of the biggest for-profit colleges. I know a predator when I see one."
Harris also voiced a correlation between the coronavirus pandemic and structural racism.
"This virus, it has no eyes. And yet, it knows exactly how we see each other and how we treat each other. And let's be clear, there is no vaccine for racism," she said. "We've got to do the work for George Floyd, for Breonna Taylor, for the lives of too many others to name, for our children, and for all of us. We've got to do the work to fulfill that promise of equal justice under law. Because here's the thing: None of us are free until all of us are free."
Quondam President Barack Obama also addressed the nation Wednesday night. He delivered his speech from the Museum of the American Revolution in Philadelphia, Pennsylvania where the United States Constitution was drafted and signed. Like Harris, Obama illuminated the ramifications of Trump's shortcomings while urging Americans to get out and vote.
"What we do these next 76 days will echo through generations to come," he said.
"Donald Trump hasn't grown into the job because he can't. And the consequences of that failure are severe: 170,000 Americans dead, millions of jobs gone, our worst impulses unleashed, our proud reputation around the world badly diminished and our democratic institutions threatened like never before… No one, including the president, is above the law."
Does Biden have your vote?
Watch the DNC speeches given by Harris, Obama and Joe's wife — Jill Biden.
Share your thoughts.