White cop shot unarmed negro.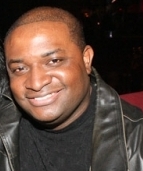 Blog King, Mass Appeal
KENOSHA — Law enforcement officials in Kenosha, Wisconsin are investigating after a white cop shot an unarmed black man seven times in the dorsum at point-blank range. The sanguinary ordeal transpired around 5 p.m. Sunday evening. It was also captured on video. Cell phone footage shows Jacob Blake, a security guard with an outstanding warrant, sauntering around an SUV as a pair of police officers pointed their guns at him. As Blake attempted to ingress the vehicle, Officer Rusten Sheskey grabbed his wife beater then proceeded to shoot him seven times in the vertebrae in front of his three children.
Blake, 29, was airlifted to Kenosha Hospital in serious condition. He underwent emergency surgery but doctors confirmed he's paralyzed from the waist down. He'll never walk again. The shooting sparked riots and protests throughout Kenosha. A State of Emergency was subsequently issued.
"While we do not have all of the details yet, what we know for certain is that he is not the first black man or person to have been shot or injured or mercilessly killed at the hands of individuals in law enforcement in our state or our country," said Wisconsin Governor Tony Evers.
Los Angeles Lakers forward LeBron James echoed a similar sentiment via Twitter. "And y'all wonder why we say what we say about the Police!! Someone please tell me WTF is this???!!!" he tweeted. "This sh*t is so wrong and so sad!! Feel so sorry for him, his family and OUR PEOPLE!! We want JUSTICE!"
President Donald Trump vowed to deploy troops to Kenosha to counter looters and rioters. "We will NOT stand for looting, arson, violence, and lawlessness on American streets," Trump tweeted. "My team just got off the phone with Governor Evers who agreed to accept federal assistance… TODAY, I will be sending federal law enforcement and the National Guard to Kenosha, WI to restore LAW and ORDER!" 
The NBA, WNBA, Major League Soccer and Major League Baseball called off their games as an act of fulmination. Do you agree with Governor Evers and LeBron? Was racism involved?
Did Blake attempt suicide by cop?
Watch the disturbing video.
Share your thoughts.