Dwayne Johnson lauds Black Adam.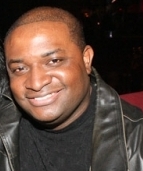 Blog King, Mass Appeal
HOLLYWOOD — Coronavirus be damned, Dwayne "The Rock" Johnson is keeping himself busy as a beaver these days. The 48-year-old entertainer is the host of "Titan Games," he recently purchased the XFL for $15 million, and now we've learned he's landed a cool "Justice League" gig. Yessir, Dwayne will portray Middle Eastern superhero Black Adam in the upcoming self-titled DC Comics flick. During his virtual appearance at Saturday's digital DC FanDome extravaganza, the former WWE star explained to fans the valorous dramatis personae he'll bring to life on the big screen.
"Superheroes have to exhibit a little bit of restraint when it comes to taking care of the bad guys, if you will," Dwayne elucidated. "This idea that you can take all of Black Adam's powers and he does not practice restraint, that makes for a really powerful combination, one explosive (and) very dangerous. And very likable, to me at least."
The wrestling icon also appreciates the fact Black Adam was a slave. "He's felt the burdens and pressures of a larger entity holding him down until he can't take it anymore," Dwayne said. "When you come from that place, it's just a very different energy and it informs how he operates and delivers justice."
If you're a DC Comics fan, there's plenty to look forward to.
"Wonder Woman 1984" will hit movie theaters October 2nd.
"The Suicide Squad" will premiere August 2021.
"The Batman" will premiere October 2021.
And "Black Adam" will premiere December 2021.
Now that's a Warner Bros. lineup for your ass.
Watch the teasers.
Share your thoughts.