Republicans laud Trump's policies.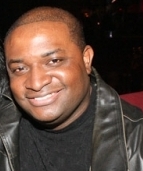 Blog King, Mass Appeal
CHARLOTTE — The 2020 Republican National Convention began Monday night with President Donald Trump accepting the GOP presidential nomination to kick off the four-day event. Amid chants of "twelve more years," the Commander-in-Chief yapped his beak for nearly an hour before giving the floor to a handful of orators in a lineup that included former U.S. Ambassador Nikki Haley, attorney Kimberly Guilfoyle, and Donald Trump Jr. who said, "People of faith are under attack. You're not allowed to go to church but mass chaos in the streets gets a pass."
Guilfoyle, Trump Jr's girlfriend, delivered the night's most fervid oration inside a desolate convention room where she continued to raise her voice in rabid succor of President Trump. "He built the greatest economy the world has ever known," she proclaimed. "President Trump is the law and order president!"
Mark and Patricia McCloskey — the St. Louis couple who brandished loaded firearms at "Black Lives Matter" protesters in front of their million dollar residence — also spoke. "America is such a great country that, not only do you have the right to own a gun and use it to defend yourself but, thousands of Americans will offer you free advice on how to use it," Patricia said.
"It seems as if the Democrats no longer view the government's job as protecting honest citizens from criminals but rather protecting criminals from honest citizens," Mark added. "Not a single person in the out-of-control mob you saw at our house was charged with a crime. But, you know who was? We were. They actually charged us with felonies for daring to defend our home."
South Carolina Senator Tim Scott, the most prestigious Negro Republican in the country, wrapped up the segment with a peroration accusing Democrats of advocating a "socialist utopia" upon American citizens. He also said his family went from picking cotton to joining Congress in one lifetime.
Now that's what I call progress.
Are you satisfied with the socioeconomic trajectory of America?
Does Trump have your vote?
Watch the speeches.
Share your thoughts.