Melania Trump promotes unity.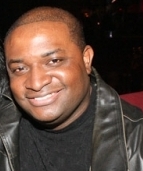 Blog King, Mass Appeal
WASHINGTON — During her oration Tuesday night on behalf of the Republican National Convention, Melania Trump said the key to subjugating the coronavirus pandemic and subsequent economic catastrophe is for Americans to amalgamate, hold hands and sing "Kumbaya." The First Lady delivered her address in the White House Rose Garden as her husband, President Donald Trump, sat in the front row of an audience that wasn't socially distanced. Using Slovenian elocution, Melania offered solicitude to the families of those extirpated by COVID-19 in conjunction with extolling the emergency efforts of first responders, many of whom are dealing with more than 5.7 million coronavirus cases.
"I want to acknowledge the fact that since March, our lives have changed drastically," Melania said. "The invisible enemy Covid-19 swept across our beautiful country and impacted all of us. My deepest sympathy goes out to everyone who has lost a loved one and my prayers are with those who are ill or suffering. I know many people are anxious and some feel helpless. I want you to know you are not alone."
As America awaits a COVID-19 panacea, Melania promised her husband's administration will "not stop fighting until there is an effective treatment or vaccine available to everyone." She also said, "Donald will not rest until he has done all he can to take care of everyone impacted by this terrible pandemic."
Bette Midler is catching hell for making a series of xenophobic comments about Melania's articulation, tweeting "Get that illegal alien off the stage!" and "Oh, God. She still can't speak English."
Secretary of State Mike Pompeo, Senator Rand Paul and Kentucky Attorney General Daniel Cameron also spoke Tuesday night. Cameron, the first black Attorney General in Kentucky history, lambasted Joe Biden for telling African American voters "if you have a problem figuring out whether you're for me or Trump, then you ain't black."
Cameron didn't mince words when venting his exasperation.
"Mr. Vice President, look at me. I am black," he said. "We are not all the same, sir. I am not in chains. My mind is my own and you can't tell me how to vote because of the color of my skin."
Do you disagree with Cameron?
Do all blacks think alike?
Does Trump have your vote?
Watch the speeches.
Share your thoughts.