Chicago Bears great Brian Urlacher rips "athletes" for supporting Jacob Blake
Urlacher slams Blake protesters.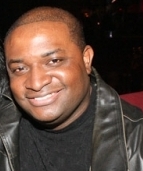 Blog King, Mass Appeal
CHICAGO — Former Chicago Bears linebacker Brian Urlacher is catching hell from all gradients after he lambasted NBA players for boycotting on behalf of Jacob Blake — the black man shot seven times in the dorsum by white police officer Rusten Sheskey in Kenosha, Wisconsin. The sanguinary ordeal took place in front of Blake's three children. Urlacher, a 2018 Hall of Fame inductee, posted an opprobrium on Instagram then added kerosene to the inferno when he "liked" a separate post clamoring the emancipation of 17-year-old Kyle Rittenhouse who's charged with murdering two Blake protesters.
After shooting his victims, Rittenhouse sauntered past police officers armed with a rifle and still wasn't arrested. He reportedly went home and got a good night's sleep.
Here's raw footage of the Rittenhouse murders:
Urlacher believes we should stop making heroes out of criminals.
"Brett Favre played the MNF game the day his dad died, threw 4 TDs in the first half, and was a legend for playing in the face of adversity," Urlacher wrote. "NBA players boycott the playoffs because a dude reaching for a knife, wanted on a felony sexual assault warrant, was shot by police."
Shortly after Urlacher's communiqué went viral, Bears officials issued the following statement: "The social media posts in no way reflect the values or opinions of the Chicago Bears organization."
Urlacher's former teammate — Matt Forte — vented his exasperation via Twitter.
"The comment [Urlacher] posted is void of empathy, compassion, wisdom and coherence. But full of pride and ignorance!" Forte tweeted.
"I pray for those who have been blinded by their wealth, privilege and earthly fame that breeds arrogance in their hearts. And those who refuse to acknowledge racism and injustice but instead choose to place their energy into justifying it by quickly judging the victims [sic] life as if they themselves are more valuable because their sins are different or weren't caught by man… but God sees all."
Blake survived the shooting but he's paralyzed from the waist down.
Is there truth to what Urlacher said?
Should professional athletes get involved?
Are we treating criminals like heroes?
Share your thoughts.