Mr. Trump makes presidential case.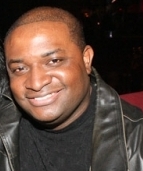 Blog King, Mass Appeal
WASHINGTON — If you recall, a few weeks ago, President Donald Trump labeled the coronavirus pandemic a hoax. While delivering an hour-long oration during Thursday night's Republican National Convention, the Commander-in-Chief doubled down on that assertion… and then some. Amid thunderous chants of "four more years," Trump yapped his beak in front of a perfervid audience of roughly 2,000 supporters who made themselves sedentary on the White House lawn.
Only problem is they were packed like sardines, there was no social distancing and only a handful of mothaf*ckas donned a mask. The four-night event concluded with a fireworks display. The ambiance was eerily reminiscent of Memorial Day at the Lake of the Ozarks (sans the swimsuits of course).
Trump did, however, promise to administer a panacea for what he calls the "China Virus" and there's a chance we could receive inoculations before the calendar year expires. "In recent months, our nation, and the entire planet, has been struck by a new and powerful invisible enemy," said the 74-year-old campaigner. "Like those brave Americans before us, we are meeting this challenge. We are delivering lifesaving therapies and will produce a vaccine before the end of the year, or maybe even sooner."
Trump also did his best to assure he's not a racist. He didn't raise a fist, and not once did he utter the idiom "Black Lives Matter." But he spent a few minutes gloating over his socioeconomic achievements. "I have done more for the African American community than any president since Abraham Lincoln," he boasted as the crowd erupted with a standing ovation. "And I have done more in 3 years for the black community than Joe Biden has done in 47 years."
"Last year, over one thousand African Americans were murdered as a result of violent crime in just four Democratic cities," Trump continued. "The top ten most dangerous cities in the country are run by Democrats and have been for many decades. Thousands more of African Americans are victims of violent crime in these communities. Joe Biden and the left ignore these American victims. I never will."
Moments later, Trump stressed the exigency of restoring police power while excoriating the deportment of "violent anarchists, agitators and criminals" who will be given free reign should Joe Biden come out victorious. "We have to give law enforcement, our police, back their power," he said.
"They are afraid to act. They are afraid to lose their pension. They are afraid to lose their jobs and by being afraid they are not able to do the job that they so desperately want to do for you."
"Everything we've achieved is now in danger," Trump added. "This election will decide whether we will defend the American way of life or allow a radical movement to completely dismantle and destroy it."
HUD Secretary Ben Carson and Ivanka Trump also spoke.
Who has your vote? Trump or Biden?
Watch the speeches.
Share your thoughts.