Elon Musk's "Neuralink" compatible with brains
Computer-Brain merger coming.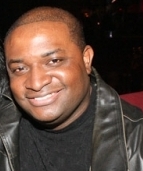 Blog King, Mass Appeal
LOS ANGELES — Elon Musk is f*cking with our heads (literally). The 49-year-old tech wizard just revealed alarming details about his esoteric neuroscience enterprise "Neuralink" and his modus operandi to amalgamate computers with human encephalons (à la Lana Wachowski's 1999 film 'The Matrix'). During a webcast demonstration on Friday, the SpaceX CEO unveiled a pig named Gertrude with a coin-sized computer chip in her cerebrum that creates a functioning brain-to-machine interface. In other words, it won't be long before you and I are able to operate phones and computers with our minds. "It's kind of like a Fitbit in your skull with tiny wires," said the billionaire entrepreneur. In addition to concocting advancements in telecommunications, Elon's computer chips could be used to cure and/or ameliorate a plethora of ailments such as dementia (for people like Joe Biden), Parkinson's Disease (for people like Michael J Fox), spinal cord injuries (for people like Jacob Blake), depression (for people like you and Michelle Obama) and other neurological maladies.
"These can all be solved with an implantable neural link," he explained.
"The neurons are like wiring, and you kind of need an electronic thing to solve an electronic problem."
Elon also believes the implants will manufacture a "superhuman cognition" that, to some degree, will wage war against artificial intelligence so Herculean, they'll extirpate humanity as a whole. Right now, the diminutive robotic devices are in the embryo stages of development. But, as soon as Elon garners approbation from the Food and Drug Administration (FDA), he'll begin testing on humans.
So far, successful lab experiments have been conducted on rats, hogs and monkeys — drawing the ire of PETA officials who issued a dare. "PETA challenges Elon Musk to behave like a pioneer and implant the Neuralink chip in his own brain rather than exploiting smart, sensitive pigs who didn't volunteer for surgery, don't appreciate that he provides pats and a straw cell and should be left out of pie-in-the-sky projects," PETA president Ingrid Newkirk said in a statement.
Should human encephala be merged with technology?
Do you want somebody screwing around with your brain?
Watch Elon's demonstration.
Share your thoughts.