Pete Carroll slams negligent whites.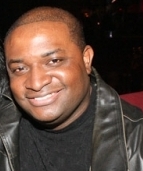 Blog King, Mass Appeal
SEATTLE — Pete Carroll, head coach of the Seattle Seahawks, canceled practice on Saturday then went off on white folks during his news conference. Carroll's diatribe had everything to do with racial inequality and oppression in the aftermath of the Jacob Blake shooting. The 68-year-old skipper spoke to the camera for roughly 15 minutes. "White people don't know enough. They need to be coached up and they need to be educated about what the heck is going on in the world," Carroll ranted.
"Black people can't scream anymore, they can't march any more, they can't bear their souls anymore to what they've lived with for hundreds of years because white guys came over from Europe and started a new country with a great idea and great ideals and wrote down great writings and laws and all of that about democracy and freedom and equality for all. And then that's not what happened, because we went down this road here and followed economics — rich white guys making money — and they put together a system of slavery, and we've never left it, really. It has never gone away. And black people know the truth, they know exactly what's going on. It's white people who don't know."
Damn.
Carroll, who recently said America owes Colin Kaepernick a tremendous debt of gratitude, also challenged other white head coaches to discuss uncomfortable topics with their players.
Green Bay Packers CEO Mark Murphy echoed a similar sentiment.
Do you agree with them?
Are white people misinformed?
Watch their speeches.
Share your thoughts.