Niecy and Jessica happily married.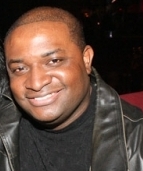 Blog King, Mass Appeal
LOS ANGELES — "I's married now!" Niecy Nash divorced Jay Tucker back in March. Now she's married again, except this time it's to a woman. Yessir, the "Claws" star tied the knot with R&B singer Jessica Betts over the weekend and she took her last name to boot. You can now call her Mrs. Carol Denise Betts. The 50-year-old actress announced her nuptials via Instagram on Monday. Niecy also shared a wedding snapshot that shows her donning a bridal veil and white gown. Jessica was debonair in a masculine off-white ensemble comprised of a button-down dress shirt, a vest, a tie, trousers and sneakers.
The conjugal picture contains the caption, "#Love wins."
Jessica also shared the photo with the caption, "I got a whole Wife 👽💍."
Blindsided fans voiced their stupefaction shortly after the pics went viral. After all, nobody knew Niecy was gay. If you recall, the Emmy Award winner once said, "a blow job a day keeps the divorce attorney away." Now it appears Niecy is done with men. She's part of the LGBTQIA community.
This is Niecy's third marriage.
Did she remarry too soon?
Is she experiencing a midlife crisis?
Will she ever perform a blow job again?
Share your thoughts.