Fight the Power returns in 2020.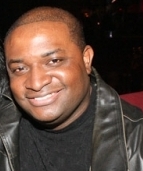 Blog King, Mass Appeal
NEW YORK — Public Enemy released a new video for the remix of its 1989 single "Fight the Power" on Friday and, unfortunately, racism is just as rampant now as it was 31 years ago. The video "Fight the Power 2020" shows group proprietors Chuck D, 60, and Flavor Flav, 61, spittin' lyrics in succor of "Black Lives Matter" protesters and victims of police brutality. They also resumed their verbal assault on the "King of Rock and Roll," Elvis Presley, and "The Duke," John Wayne. "Elvis was a hero to most but he never meant sh*t to me. You see, he's straight up racist that sucker was simple and plain," Chuck rapped.
"Mother f*ck him and John Wayne!" Flav added.
The song also features guest verses from Nas, Rapsody, Black Thought, Jahi, YG and QuestLove. Last week, Public Enemy recommenced its alliance with Def Jam Recordings following a 20-year lacuna. The group's new album "What You Gonna Do When The Grid Goes Down" is scheduled for release September 25th. "Public Enemy songs are forever sonic prints in the sands of time," Chuck explained. "And it's time – it's necessary – to bring the noise again from a place called home. Def Jam. Fight the Power 2020."
Watch the new video.
Share your thoughts.