Japan's flying car closer to release.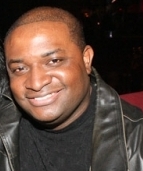 Blog King, Mass Appeal
JAPAN — Remember the animated '60s sitcom "The Jetsons?" Well, their traffic modus operandi is close to being realized in the new millennium. That's because Japan's SkyDrive Inc. shared a video on Friday that shows an aviator test-driving the company's airborne automobile called "eVTOL" (Electric Vertical Takeoff and Landing). Raw footage shows the pilot hovering inside a netted area as spectators ogle in wonderment. "Of the world's more than 100 flying car projects, only a handful has succeeded with a person on board," SkyDrive executive Tomohiro Fukuzawa told the Associated Press.
The aerial contraption contains a quartet of propellers and it has the appearance of a motorcycle commingled with a helicopter. Fukuzawa believes "the flying car" could be marketed as a public use vehicle by 2023 as long as all safety precautions are satisfied. Battery sizes, infrastructure and air traffic control are other regulatory issues that must be worked out prior to distribution.
That said… once eVTOL achieves commercialization, we won't have to deal with airport hassles, DUIs and traffic jams any longer. "I hope many people will want to ride it and feel safe," Fukuzawa said.
Right now, eVTOL is capable of flying for 5 to 10 minutes.
But Fukuzawa is optimistic it'll reach 30 minutes soon.
Sanjiv Singh, professor at the Robotics Institute at Carnegie Mellon University, said "many things have to happen" before eVTOL hits the market. "If they cost $10 million, no one is going to buy them," he said. "If they fly for 5 minutes, no one is going to buy them. If they fall out of the sky every so often, no one is going to buy them."
That said, are you excited about eVTOL?
Does it look safe?
Do you plan to purchase one?
Watch the breakthrough demonstration.
Share your thoughts.