Patrick Mahomes, Brittany Matthews getting hitched
Patrick Mahomes getting 'hitched.'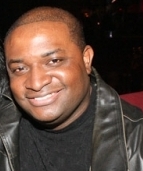 Blog King, Mass Appeal
KANSAS CITY — "If you like it, then you shoulda put a ring on it!" Patrick Mahomes and the Kansas City Chiefs received their Super Bowl rings on Tuesday during a socially distanced ceremony inside a desolate Arrowhead Stadium. But it wasn't the only exorbitant jewelry handed out. That's because Mahomes proposed to his 25-year-old girlfriend, Brittany Matthews, and he received a resounding "yes!" Yessir, no more free milk for Mahomes. He bought the cow instead. The 24-year-old wunderkind surprised his high school sweetheart with a lavish floral arrangement with the question "Will You Marry Me?" affixed in bright lights. After getting his answer, Mahomes placed a huge diamond on Brittany's finger — making her his fiancée. Still no word on a prenuptial agreement. Coronavirus be damned, nobody has enjoyed a better 2020 than Mahomes. In addition to leading the Chiefs to their first Super Bowl title in 50 years, the Texas Tech alum recently signed a massive 10-year, $503 million contract extension — the richest in professional sports history.
Mahomes also purchased minority ownership of his hometown Kansas City Royals.
As for the Super Bowl rings?
They're absolutely incredible.
Find someone that looks at you the way @PatrickMahomes looks at his Super Bowl ring 😍 pic.twitter.com/0Ew0aMKqtG

— Kansas City Chiefs (@Chiefs) September 1, 2020
The jewel-studded hardware, designed by Jostens, features a Chiefs logo comprised of 60 diamonds and two Lombardi trophies constructed with marquise-cut diamonds. The ring also contains the final scores of all three playoff games and the deficits they overcame bracketed underneath the opposing team's logo.
Super cool!
Life is awfully good at Arrowhead Stadium right now.
Share your thoughts.