Adam Carolla catching hell.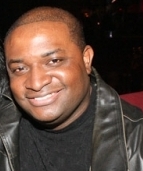 Blog King, Mass Appeal
LOS ANGELES — Adam Carolla, former host of the "Man Show" and "Loveline," is submerged in boiling hot water after the comedian called panicky Americans a bunch of vaginas for harboring trepidation of the coronavirus. He also singled out sick and elderly valetudinarians as lone casualties of COVID-19. Adam, 56, vented his exasperation via Twitter. "Turns out the people dying from covid are old or sick or both," he tweeted. "How many of you p*ssy's got played? And who's going to get played next time?"
Several celebrities clapped back including actress Valerie Bertinelli who starred on the '70s TV sitcom "One Day at a Time." She got in Adam's ass. "I'm 60 and have asthma," Valerie tweeted.
"Thanks for thinking it's OK that I die."
I'm 60 and have asthma. Thanks for thinking it's OK that I die. https://t.co/bzezfuXfix

— Valerie Bertinelli (@Wolfiesmom) September 2, 2020
Actor Bradley Whitford echoed a similar sentiment.
"180,000 dead. I know several of them. Not all were old or sick," Bradley tweeted. "This disease is ravaging our most vulnerable communities. People are risking their lives to care for them. My sister is a retired nurse. You're a comedian using a pandemic to get attention for your stupid career."
Guitarist Joe Walsh tweeted: "What an ignorant, selfish, cruel, cowardly thing to say. Thump your chest tough guy. You sound just like Trump. Hope you're proud."
Adam, who does podcasts from Los Angeles, said he meant every word.
So if you're expecting contrition, don't hold your breath.
"I'm not f*cking apologizing to any of you assholes," he retorted.
Damn, that's cold.
Do you agree with Adam?
Are Americans gettin' played?
Watch Adam discuss COVID-19 with Dr. Drew and others.
Share your thoughts.