White professor shares revelation.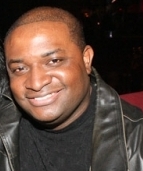 Blog King, Mass Appeal
KANSAS CITY — Jessica Krug, a white professor at George Washington University, is catching hell for pretending to be black her entire adult life. No bullsh*t. Even family members didn't have a clue. Now they're ashamed. Jessica, a native of Kansas City, taught African and Latin American Studies. The Rachel Dolezal wannabe made the head-scratching confession Thursday morning in an essay via Medium.com. "To an escalating degree over my adult life, I have eschewed my lived experience as a white Jewish child in suburban Kansas City under various assumed identities within a Blackness that I had no right to claim: first North African Blackness, then U.S. rooted Blackness, then Caribbean rooted Bronx Blackness," Jessica wrote.
"I have not only claimed these identities as my own when I had absolutely no right to do so — when doing so is the very epitome of violence, of thievery and appropriation, of the myriad of ways in which non-Black people continue to use and abuse Black identities and cultures — but I have formed intimate relationships with loving, compassionate people who have trusted and cared for me when I have deserved neither trust nor caring."
"I am not a culture vulture. I am a culture leech," Jessica continued.
"You should absolutely cancel me, and I absolutely cancel myself."
Jessica, 38, skipped her mother's funeral in 2013 to avoid getting caught.
She also wrote "Fugitive Modernities" — a book about slavery.
Do you feel sorry for Jessica?
Is she a culture leech?
Would she be better off black or white?
Share your thoughts.