Kamala said don't trust lying Trump.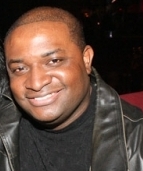 Blog King, Mass Appeal
WASHINGTON — During his peroration at the Republican National Convention, President Donald Trump unveiled plans to unleash a coronavirus vaccine by the end of the calendar year. But Democratic vice presidential candidate Kamala Harris said we should think twice before receiving inoculations; mainly because it's her assertion Trump will do anything to garner votes in the upcoming election, even if it means jeopardizing our health. She may have a point. After all, Trump is on record rebuffing the medical counsel of Dr. Anthony Fauci and other immunologists. He also called the coronavirus pandemic a hoax.
Kamala shared her rumination on Saturday with Dana Bash of CNN. "I would not trust Donald Trump," she said, adding that she'd be convinced otherwise if someone credible like Dr. Fauci vouched for the panacea as well. "I will not take his word for it… He's looking at an election coming up in less than 60 days and he's grasping for whatever he can get to pretend he can be a leader on this issue when he's not."
So far, more than 6 million Americans have contracted COVID-19 and the epidemic has claimed the lives of nearly 200,000. Prior to the convention, Trump said the military is "all lined up" and ready to administer the antiserum in a "very powerful manner." Then, on Thursday, a CNN report accused the Commander-in-Chief of coercing the Food and Drug Administration (FDA) to grant approbation to distribute the antidote immediately. Trump's press secretary, Kayleigh McEnany, called the allegation a goddamn lie.
"No one is pressuring the FDA to do anything," she said.
Do you trust Trump?
Will you take the vaccine?
Watch Kamala's 2-part interview with CNN.
Share your thoughts.