Cardi B & Biden discuss politics.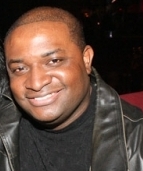 Blog King, Mass Appeal
LOS ANGELES — Rapper Cardi B gave Joe Biden the third degree during a recent Zoom chinwag, proving she's much more than an entertainer. She's also a politician. Donning business casual attire and Freddy Krueger fingernails, the 27-year-old lyricist vocalized her biggest concerns to the presidential hopeful ahead of the upcoming election. "I want free Medicare," Cardi said. "I think we need free college education." Free Medicare? Free college education? Damn, Cardi ain't bullsh*ttin.'
Biden, 77, said if he comes out victorious, everybody will benefit education-wise.
"If I get elected president, we're gonna have free college education," he explained. "Anybody with a family of less than $125,000 [will get] a free education." Cardi then shifted the colloquy to racial equality and police brutality. "I want black people to stop gettin' killed," she ranted.
"I'm tired of it. I want stricter laws that are fair to black citizens."
"Black people, we're not asking for sympathy," Cardi continued.
"We're not asking for charity. We are just asking for equality. We're asking for fairness and we're asking for justice. That is all. We want to feel like Americans."
Cardi also said she's sick and tired of President Donald Trump. "I just want Trump out," she exclaimed. "His mouth gets us in trouble so much. I don't want to be lied to. I need somebody to tell me the truth."
Biden assured Cardi that, if he wins, her Santa Claus list will be addressed by his administration. But, for that to transpire, young people have to get off their asses and vote. "The vote matters," Biden said. "It matters a great deal. Your generation can own [this election] if they show up and vote." 
Candace Owens trashed the interview, calling Cardi an "illiterate rapper" who is "uneducated when it [comes] to politics." Candace also lambasted Biden for failing to sit down with an "intellectual" black person. Cardi clapped back, calling Candace a sellout for "getting pimped out by white men." 
Ouch! That hurt.
Watch Cardi, Biden and Candace talk politics.
Share your thoughts.