Cobra Kai series simply fantastic.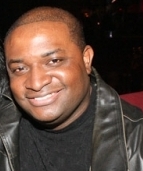 Blog King, Mass Appeal
LOS ANGELES — Netflix recently released the first two seasons of the "Cobra Kai" series and all 20 episodes are must-see TV for nostalgia freaks like yours truly. The kick-ass reboot is also appealing to viewers who are unacquainted with "The Karate Kid" trilogy. Produced by Will Smith, "Cobra Kai" boasts a near flawless score of 94% on Rotten Tomatoes' Tomatometer and the martial arts revival has already been picked up for a third season. Decades after Daniel LaRusso (Ralph Macchio, 58) pulled a major upset over Johnny Lawrence (William Zabka, 54) in the 1984 All Valley Karate Tournament, the now middle-aged rivals find themselves going at each other's throats once again.
To add insult to enmity, their circumstances couldn't be any more dissimilar. Daniel, a well-to-do auto dealer, is a happily married father of two well mannered children. Johnny, a divorced alcoholic, is mired in insolvency and his juvenile delinquent son — Robby Keene (Tanner Buchanan) — hates his f*ckin' guts.
Following a 34-year hiatus, all hell breaks loose when Johnny (aka Sensei Lawrence) decides to reopen the Cobra Kai dojo to teach his "Strike first – Strike hard – No Mercy" modus operandi to dozens of vulnerable high school students. Not to be outdone, Daniel countered the move by rehashing Miyagi-Do Karate which focuses on self-defense and equanimity. Then, as the proverbial cherry on top, Robby ends up dating Daniel's daughter — Samantha (Mary Mouser) — after moving into their house.
Talk about sh*ttin' where you eat?
Cobra Kai, which premiered on YouTube Premium in 2018, is currently streaming No. 1 on Netflix.
Each installment is roughly 30 minutes long, making the series a pretty efficient binge.
Watch all 10 episodes of season one right here on Mass Appeal.
Share your thoughts.