Odell accused of excrement fetish.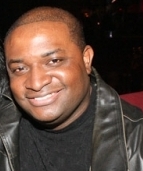 Blog King, Mass Appeal
CLEVELAND — Slim Danger, Chief Keef's baby mama, damn near broke the Internet on Monday when she claimed Cleveland Browns wide receiver Odell Beckham Jr. begged her to defecate on his countenance to satisfy his excrement fetish. Ugh! That's gross! Slim Danger shared the revelation during this week's episode of "Thots Next Door with Celina Powell" on the No Jumper podcast. "He loves to be sh*tted on," she explained. "That was my first time ever. I actually couldn't sh*t. I could not do it. I'm a wild ass. I can do some freaky ass sh*t… but you can't just do that to me on the spot."
"So I took a whole video [of me sh*tting] and I sent it to him," Slim Danger continued. "I made it as sexy as possible." Odell denied the poop allegation on Instagram, saying, "Can't knock me off my pivot… no matter what sh*t is thrown my way." Do you believe Slim Danger? Or, is she full of sh*t? (Pun intended)
Watch the disgusting interview.
Share your thoughts.