Candace call outs opulent celebrities.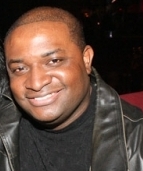 Blog King, Mass Appeal
NEW YORK — Conservative activist Candace Owens put LeBron James on blast Sunday morning during an appearance on the Fox News program "Life, Liberty & Levin." Candace said LeBron — who constantly complains about having it "tough" as a black man in America — "lives in a one hundred million dollar mansion in Bel Air" that's equipped with a full staff of Caucasian valets and servants. "I always say, if you're suffering through racism, please give me some of that," she told host Mark Levin.
"He's got a White gardener, a White chef, all [kinds of] various White people that work for him, White driver. So if that's racism, LeBron, please, please share some of that with the rest of us."
Candace, author of "Blackout: How Black America Can Make Its Second Escape from the Democratic Plantation," believes LeBron is partly culpable for the Saturday shooting of two Los Angeles County Sheriff's deputies in Compton, California. "Why does this happen? Because pea-brained celebrities that are idolized like LeBron James tell young black men that they are 'literally being hunted,'" Candace tweeted.
"This is the natural result of such hyperbolic, dishonest rhetoric. The racist, anti-police, black lives matter LIE is to blame."
Darnell Hicks, 33, was wrongly accused of shooting the deputies. Now the youth football coach fears for his life. "Don't feel safe at all," Darnell said in a Facebook video. "If I die, y'all know what happened." 
Candace also said she's had contact with several celebrities and high-profile individuals who must dissimulate succor of "Black Lives Matter" protesters or end up unemployed. "If I opened my inbox and showed you the amount of celebrities that have written to me privately, that silent majority that we're always talking about, they've written to me and said, 'I'm finally starting to see the truth. I can't stand being in Hollywood. I'm not allowed to use my voice to say what I actually believe," she said.
"These are the same celebrities that are actually posting the black squares on Instagram and saying 'we must care about Black lives.' And they're saying they're doing it basically under duress because if they don't, they'll lose their entire careers."
Do you agree with Candace?
Are celebrities emanating counterproductive messages?
Watch Candace's interview and graphic footage of the shooting.
Share your thoughts.