Liberty Action Coalition: Utah residents 'demanding' freedom won't wear masks
Utah protesters fight for freedom.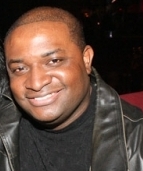 Blog King, Mass Appeal
ST. GEORGE — There's a big "anti-mask" protest going on in St. George, Utah and it's been going on for several weeks. Hundreds of pissed-off conservatives known as the "Liberty Action Coalition" are in the streets clamoring a return to normalcy; even if not wearing a mask leads to contracting the novel coronavirus. One protester said "safety is not as important as our freedom and liberty." Another added, "Forcing masks on our children is child abuse." One of the demonstrators drew parallels between the anti-mask movement and George Floyd's demise. "George Floyd was saying 'I can't breathe' and then he died," said resident Shauna Kinville. "Now we're wearing a mask, and we say 'I can't breathe,' but we're forced to wear it anyway."
Another resident, Betty Jake, said she hates masks because "most child molesters love them." Washington County School District Director of Communications Steve Dunham said protesters are being "so dang selfish" for eschewing face coverings while exposing others to the deadly disease.
The Liberty Action Coalition views the handling of the coronavirus pandemic as an embodiment of socialism. Members are also against involuntary inoculations of the COVID-19 vaccine.
Do you agree with their sentiment?
Are we headed towards socialism?
Watch the anti-mask demonstration.
Share your thoughts.