Snoop Dogg rips President Trump.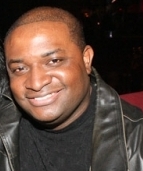 Blog King, Mass Appeal
LOS ANGELES — Right now it's open season on President Donald Trump and Snoop Dogg is the latest to put the Commander-in-Chief between the crosshairs of a social media rifle. The Dogfather went postal on Trump's deportment during an Instagram Live polemic on Wednesday, calling him a racist for "disrespecting every color in the world." Snoop also issued an ultimatum to whoever wins the presidential election. "So, me and my homeboys sittin' up here talkin' about all the people that President Trump disrespected. Women, gays, transgenders, Blacks, Mexicans, Asians, and now veterans," Snoop ranted.
"Hmm… seems like he's disrespecting every color in the world and everything that ain't what he is, which is a racist. With that being said, the people that voted for him got exactly what they wanted. He gave 'em what he said he was gon' give 'em. So, the next muthaf*cka, you better tell us what we gon' get for your vote. You better show up and deliver, period. We just want some peace, love, equality, and tranquility for everybody. All lives. Just basic conversation. Now carry on."
Do you agree with Snoop?
Is Trump a racist?
Watch the diatribe.
Share your thoughts.