Russia unveils Promobot capable of human triumph
Promobots are a dangerous threat.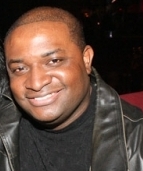 Blog King, Mass Appeal
MOSCOW — "Sarah Connor… I'll be back." Uh-oh! Them Eastern Europeans are at it again. Tech-nerds in Russia recently unveiled the world's first autonomous Promobot android called "Robo-C" and the automaton is expected to replace humans in the workplace in the near future. The humanoid can be manufactured to resemble any person (including you), so it's sort of like an android clone. Robo-C is also equipped with an artificial intelligence system that contains more than 100,000 speech modules. The robot is capable of performing a variety of workplace tasks such as providing customer service, answering questions and accepting payments. Several companies across the globe are in the process of purchasing Robo-C which promises to catapult you and I to the unemployment line.
"We analyzed the needs of our customers and there was a demand," said Promobot co-founder and development director Oleg Kivokurtsev. "But, of course, we started the development of an anthropomorphic robot a long time ago, since in robotics there is the concept of the 'Uncanny Valley,' and the most positive perception of the robot arises when it looks like a person. Now we have more than 10 orders from companies and private clients from around the world."
Should Robo-C be legal?
Are you worried about it taking your job?
Watch a creepy demonstration.
Share your thoughts.