Attorney General attacks governors.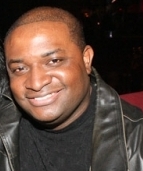 Blog King, Mass Appeal
WASHINGTON — Attorney General William Barr ruffled some feathers on Wednesday when he drew parallels between coronavirus lockdown measures and slavery. The corpulent barrister called the national stay-at-home order the "greatest intrusion on civil liberties [in U.S. history] other than slavery." Barr, 70, voiced the juxtaposition while speaking at a 'Constitution Day' celebration at Hillsdale College in Michigan. "You know, putting a national lockdown, stay at home orders, is like house arrest," he told the event's host as the audience erupted with a round of applause. "Other than slavery, which was a different kind of restraint, this is the greatest intrusion on civil liberties in American history."
Barr also accused state governors of abusing their executive power to proscribe citizens and businesses from returning to work. More than 30 million Americans are claiming unemployment benefits. "Most of the governors do what bureaucrats always do, which is they … defy common sense," he fumed.
"They treat free citizens as babies that can't take responsibility for themselves and others. We have to give business people an opportunity, tell them what the rules are (regarding face masks)… and then let them try to adapt their business to that, and you'll have ingenuity and people will at least have the freedom to try to earn a living."
Barr believes the "Black Lives Matter" movement uses African Americans as props for a political agenda.
"They're not interested in Black lives, they're interested in props," he said, referring to BLM proponents. "A small number of Blacks were killed by police during conflict with police — usually less than a dozen a year — who they can use as props to achieve a much broader political agenda."
Do you agree with Barr?
Are Americans being enslaved?
Watch Barr sink his teeth into U.S. prosecutors.
Share your thoughts.