Jesus wannabe finally arrested.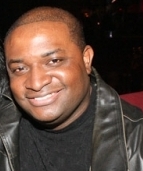 Blog King, Mass Appeal
SIBERIA — It took awhile. But they got him. Russian cult leader Sergei Torop had his perfidious ass thrown in jail after he extorted mazuma from his disciples while impersonating Jesus Christ. The mendacious felony spanned four decades in the Krasnoyarsk region of Siberia. Two of his acolytes — Vadim Redkin and Vladimir Vedernikov — were also arrested. Torop, known to his followers as Vissarion, lost his job as a traffic cop in 1989. After experiencing an "awakening" in 1991, he formed the 'Church of the Last Testament' where he swindled thousands of cult members.
Torop's devotees were forced to reside in a series of jerkwater hamlets. Rumor has it he abused them emotionally and spiritually. "I am not God. And it is a mistake to see Jesus as God," Torop told the Guardian in 2002. "But I am the living word of God the father. Everything that God wants to say, he says through me." Torop, 59, is charged with extortion, abuse and running an illegal religious organization.
Helicopters and military officers raided his home to effectuate the arrest.
Damn.
What's your take?
Is Torop a Jesus incarnate?
Did he deserve to get arrested?
Share your thoughts.