Jordan started NASCAR team.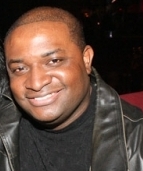 Blog King, Mass Appeal
CHARLOTTE — Michael "Air" Jordan is the lone African American principal owner in the NBA and he just became a black proprietor in NASCAR too. That's because the 57-year-old businessman teamed up with racing legend Denny Hamlin to start his own team and, get this: Bubba Wallace will be his first driver. The partnership was announced Monday night via social media. The new, single car NASCAR Cup Series will kick off in 2021. "Growing up in North Carolina, my parents would take my brothers, sisters & me to races, and I've been a NASCAR fan my whole life," Jordan wrote in a statement.
"The opportunity to own my own racing team in partnership w/my friend, Denny Hamlin, & to have Bubba Wallace driving for us, is very exciting for me."
NASCAR, a predominantly white sports association, has struggled with diversity in the past. Jordan's involvement promises to rewrite the narrative. "Historically, NASCAR has struggled with diversity, and there have been few Black owners," he explained. "The timing seemed perfect, as NASCAR is evolving and embracing social change more and more."
Bubba, 26, vowed he won't let his team down.
"Both Michael and Denny are great competitors & are focused on building the best team they possibly can to go out and compete for race wins," he wrote. "I'm grateful and humbled that Michael and Denny believe in me and I'm super pumped to begin this adventure with them."
As previously mentioned, Jordan will serve as principal owner with Hamlin maintaining a minority stake.
Former NBA player Brad Daugherty, who's black, is co-owner of JTG Daugherty Racing.
Are you fired up about the partnership?
Will Jordan make a good NASCAR owner?
Was Bubba the right choice?
Are more negroes needed in racing?
Share your thoughts.