Breonna Taylor served injustice.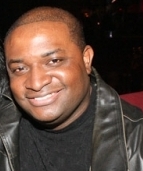 Blog King, Mass Appeal
LOUISVILLE — Brett Hankison, one of three police officers entangled in the killing of Breonna Taylor, was indicted by a Louisville Grand Jury on Wednesday amid three counts of first-degree wanton endangerment. In other words, Hankison wasn't charged with Breonna's murder. Instead, he was arrested for shooting into her apartment despite the fact medical examiners ruled her death a homicide. To add insult to inequity, the other two cops got off scot-free. Ain't that a bitch?
Several athletes, including Los Angeles Lakers star LeBron James, blew a gasket on Twitter.
"I've been lost for words today! I'm devastated, hurt, sad, mad!" LeBron tweeted.
"We want Justice for Breonna yet justice was met for her neighbors apartment walls and not her beautiful life. Was I surprised at the verdict? Absolutely not but damnit I was & still am hurt and heavy hearted! I send my love to Breonna's mother, family and friends! I'm sorry! I'm sorry! I'm sorry!!"
"The most DISRESPECTED person on earth is THE BLACK WOMAN!" LeBron continued. "I promise you I'll do my best to change this as much as I can and even more!! LOVE to you QUEENS all over this country and beyond!"
Former San Francisco 49ers quarterback Colin Kaepernick, who remains ostracized from the NFL for taking a knee against systemic racism, echoed a similar sentiment. The light-skinned negro believes it's time to get rid of police. "The white supremacist institution of policing that stole Breonna Taylor's life from us must be abolished for the safety and well being of our people," Kaepernick tweeted. "#BreonnaTaylor #SayHerName #AbolishThePolice."
WNBA superstar Skylar Diggins typed one word: "Bullsh*t!"
NBA veteran Jamal Crawford tweeted, "In every way, they try and remind us Black lives don't matter. We will ALWAYS matter!!!!!"
Kentucky Attorney General Daniel Cameron, who's black, called Breonna's quietus a "gut-wrenching" calamity but said he can't allow emotions to obstruct his ability to perform his job. Also, rumor has it, he worked in cahoots with President Donald Trump to avert filing federal charges against the officers.
Two Louisville cops were shot Wednesday night by bellicose protesters.
Do you agree with LeBron?
Are black women the most disrespected species on earth?
Also… if black women are queens, what does that make White, Hispanic and Asian women?
Share your thoughts.