Diesel promotes club-bangin' hit.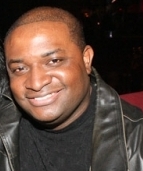 Blog King, Mass Appeal
LOS ANGELES — Not one to be pigeonholed, Vin Diesel believes he's much more than an action superstar. In his mind, he's also one helluva singer. The 53-year-old thespian released his debut single this week titled "Feel Like I Do" — a club-bangin' track written and produced by Kygo cohort Petey Martin. In the song, Vin deploys some of his best pickup lines to woo a prepossessing popsy but he's not sure if the feeling is mutual. To compound matters, it's a Tuesday night, he's had a few drinks, and the bar is about close.
"Closing time and we spent all night talking, you and I," Vin howls over bouncy synths. "I want to be that guy, tell you how I feel. Every single word just makes my stomach turn. Cause I don't know if you feel like I do." The track is 3 minutes, 5 seconds long. Belting out vocals is nothing new to Vin. The "Fast and Furious" icon has posted a handful of karaoke videos through the years.
Check out Vin's new single "Feel Like I Do." 
Share your thoughts.