Jaguar Wright: Mary J. Blige 'secretly' a lesbo

Jaguar Wright lambastes Mary J.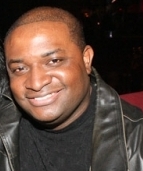 Blog King, Mass Appeal
DALLAS — R&B singer Jaguar Wright damn near broke the Internet the other day when she posted a tell-all video claiming Mary J. Blige is a closet homosexual. According to Jaguar, Mary was "turned out" by MC Lyte or Queen Latifah. "I can produce my own songs. I can sit down with a competent mix engineer and walk all the way through a mix. I can do those things Mary, can you?" Jaguar ranted. "What can you do, Mary? Other than play dress up and eat snatch in dark places hoping nobody finds out you're gay. And If I'm lying, sue me Mary. If you got the heart, let's do the Verzuz. Or if you want to apologize to me for the way you tried to destroy my career at its very beginning, you can do that too."
Jaguar has been on a tear as of late when it comes to barking out outrageous assertions against prominent entertainers in the music industry. A few weeks ago, she said Common raped her back in the day. Jaguar also claimed Christopher Williams was forced to give Diddy a blow job.
Yes, that Christopher Williams — the "I'm Dreamin" singer who Nino Brown called a "pretty mothaf*cka!" 
Jaguar, 43, has collaborated with Jay-Z and 'The Roots' in the past so she has some clout.
Do you believe her?
Is she wrong for tellin' everybody's business?
Watch bombshell footage below.
Share your thoughts.