Biden & Trump going to battle.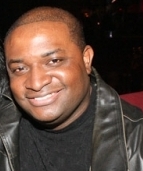 Blog King, Mass Appeal
CLEVELAND — Donald Trump showed his ass during the first presidential debate Tuesday night at Cleveland's Case Western Reserve University. When he wasn't busy interrupting Democratic nominee Joe Biden, a red-faced Trump experienced contretemps with moderator Chris Wallace of Fox News. "Will you shut up, man?" Biden, 77, told the Commander-in-Chief during one of their many wrangles. "You're the worst president America has ever had." Civil Rights Act be damned, all hell broke loose when Trump refused to denounce white supremacy and militia groups on national television with millions of Americans watching — telling the Proud Boys to "stand back and stand by."
Huh? Stand by for what? Protests? Riots perhaps?
In case you didn't know, the 'Proud Boys' is a far-right, neo-fascist, male-only organization that advocates and engages in political violence. Members believe white men and Western culture are under siege.
ANTIFA is the opposite of 'Proud Boys.'
The debate became even more contentious when the president lambasted Biden's son, Hunter, over his business dealings and narcotics addiction. "Hunter got thrown out of the military," Trump said. "He was dishonorably discharged for cocaine use." Hunter, if you recall, failed a drug test for cocaine roughly a month after being commissioned into the Navy Reserve. He was administratively discharged in 2014.
Biden, who appears to be in the embryo stages of dementia, defended his child.
"My son, like a lot of people you know at home, had a drug problem," he recalled.
"He's overtaken it. He's fixed it. He's worked on it, and I'm proud of him. I'm proud of my son."
Trump, 74, later accused the former Vice President of trying to turn America into a "socialist" country before adding he hasn't done anything productive in 47 years of politics. According to pollsters, 62% of Americans believe Biden won the debate. Do you agree? Also, who has your vote? Biden or Trump?
Watch the showdown in its entirety.
Share your thoughts.