Justin Timberlake ingests hot wings.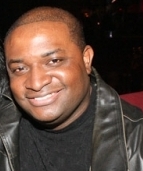 Blog King, Mass Appeal
LOS ANGELES — "L.A.'s Finest" Jessica Alba commenced to cussin' like a sailor while becoming the latest sacrificial lamb to appear on the popular YouTube series "Hot Ones" to answer questions for 20 minutes in conjunction with masticating a plate of spicy hot wings. While sedentary, the 39-year-old actress joined "First We Feast" host Sean Evans on Season 13's premiere episode to confabulate on everything from her visit to SpaceX headquarters to being offered a marijuana blunt from Snoop Dogg.
Jessica also confessed to downin' shots of Hpnotiq while filming "Honey" in 2003 and she said it's imperative we embrace Wabi-sabi. Rather than take a swig of cold milk to counter excessive Scoville levels, the "Sin City" star concocted her own hot wing antidote that contains an admixture of sour cream, peanut butter, antacids, honey and oak milk.
All hell broke loose when Jessica ingested a wing drenched in "Da'Bomb Beyond Insanity Hot Sauce" which carries a hellish 135,000 Scoville units. "Oh f*ck! Oh God!" she wailed in pain.
"What if I have an allergic reaction? What the f*ck is that?"
Will Jessica survive all ten wings?
Is she in over her head?
Watch the Q&A in its entirety.
Share your thoughts.