White cop dogs black gay chick.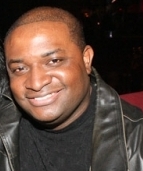 Blog King, Mass Appeal
DENVER — The Aurora Police Department is catching hell after a video went viral on Thursday that shows a white police officer mistreating a black lesbian while she was hog-tied. The heinous ordeal transpired on August 27, 2019  at a park in Aurora, Colorado — a suburb near Denver. Body cam footage shows officer Levi Huffine arresting 28-year-old Shataeah Kelly after she allegedly picked a fight with another woman. Shataeah was consequently handcuffed and slammed to the ground. Her feet were fettered seconds later.
"Shut up! You're over here causing issues with everybody… that's why you're going to jail," Huffine yelled. "I'm going to jail? Are you serious?" Shataeah replied. "I'm the one who called police… I'm sorry… I didn't do anything wrong… Is it because I'm black? Is it because I'm gay?"
While laying face down in the backseat of a patrol car, a drunken Shataeah tumbled to the floor — claiming she couldn't breathe. After calling Huffine a "racist ass cracker" and a "p*ssy ass b*tch," the compunctious lesbo begged him to lift her up and, at one point, she called him "master." 
Shataeah was upside down for roughly 20 minutes.
"How many times do I have to beg you master?" she wailed.
"Master, I'll be good."
Huffine was ultimately fired but many believe he belongs in jail.
Did he deserve to lose his job?
Was racism involved?
Does Shataeah need her ass beat for calling him "master." 
Watch the disturbing incident in its entirety.
Share your thoughts.