Mariah & Derek knocked boots.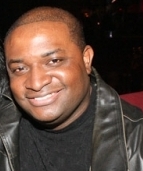 Blog King, Mass Appeal
BEVERLY HILLS — Mariah Carey had sex with Derek Jeter… and she liked it. The 50-year-old Grammy winner disclosed intimate details of their candlelit tryst in her recently released tell-all memoir, "The Meaning of Mariah Carey," saying she met the Major League Baseball legend at a dinner soirée in 1997. Both are prepossessing mulattos which is significant because they developed an affinity for each other while confabulating their biracial experiences. That's also when Mariah, who was married to Sony Music CEO Tommy Mottola, experienced a "Vision of Love" — calling Derek her "Prince Charming."
Following a series of confidential conversations, the secret lovebirds shared "a warm, slow, intoxicating kiss" on Derek's rooftop which inspired her song, "The Roof." But Mariah admitted they eschewed copulation because "neither of us had wanted to cheapen our romance by cheating on my marriage."
Once she finalized her divorce with Mottola, an overzealous Mariah quickly rendezvoused with Derek in Tampa Bay, Florida and he did what good baseball players do best: he hit a homerun. "Everything was so new and sweet, down to the smooth texture of his honey-dipped skin," Mariah explained.
"It was how it was supposed to feel."
Honey-dipped skin?
Damn, that's deep.
Despite their synergy under the sheets, Mariah and Derek realized a long-term relationship was never in the works; mainly because of their stardom coupled with an inability to "live up to each other's fantasies." But their carnal needs were fulfilled at the time and that's all that matters. "DJ was a love in my life, not of my life," Mariah explained, claiming Derek is the second dude she ever slept with.
Mariah also said Mottola made her feel like a "prisoner."
She credits Derek for her manumission.
Are you shocked at the news?
Do you plan to buy her book?
Watch Mariah spill the tea with Gayle King.
Share your thoughts.