SNL returns with presidential feud.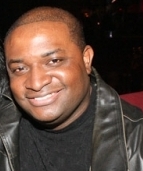 Blog King, Mass Appeal
NEW YORK — Saturday Night Live kicked off its 46th season this weekend with Chris Rock serving as host. But Jim Carrey and Alec Baldwin stole the show. During the program's opening sketch, network officials satirized Tuesday's presidential debate with Carrey as Joe Biden and Baldwin as Donald Trump. The wrangle was moderated by Beck Bennett's Chris Wallace. "I'd like to begin with a list of complaints," said Baldwin's Trump. "People are mean to me. Joe, here, is very mean. Chris Wallace is mean. The economy is mean — it keeps losing jobs which is mean to me. The China virus has been very mean to me by being a hoax and that statement will not come back to haunt me later this week."
After growing agitated at Trump's propensity to interrupt, Carrey's Biden yelled: "Will you just shut up?" Moments later, Maya Rudolph's Kamala Harris showed up to coerce an apology from the president. The California Senator then made her own case to become Commander-in-Chief.
"I think if there's one thing we learned tonight is America needs a WAP — Woman As President," she said, referring to Cardi B's raunchy track featuring Megan Thee Stallion. "But for now, I'll settle for HVPIC — Hot Vice President In Charge." Speaking of Megan the Thee Stallion…
The 25-year-old rapper grabbed the mic as this week's musical guest to perform her hit single "Savage." Donning a provocative black and white ensemble, Megan delivered a message calling for the safeguarding of negroes as she and her dancers paused in front of a backdrop that read: "Protect Black Women."
"We need to protect our Black women and love our Black women," Megan said. "Because, at the end of the day, we need our Black Women. We need to protect our Black men and stand up for our Black men. Because, at the end of the day, we're tired of seeing hashtags of our Black men." 
Megan also called Kentucky Attorney General Daniel Cameron a "sellout negro."
Watch the performances.
Share your thoughts.