Passengers brawl over a face mask.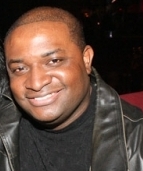 Blog King, Mass Appeal
MESA, Ariz — Law enforcement officials in Arizona are investigating after a fight broke out onboard an Allegiant Air flight because a passenger refused to wear a damn face mask. The bout of fisticuffs transpired Saturday prior to the flight's departure at Phoenix-Mesa Gateway Airport. It was also captured on video. Cell phone footage shows two dudes throwing punches as flight staff and passengers stepped in to intervene. "It was absolutely insane to me because it's all about a mask," said Rylie Lansford who recorded the incident and posted the video on Instagram. "It didn't need to get that way."
Rylie said the donnybrook started when one of the men experienced contretemps with a flight attendant over wearing a mask. He tried to use a face shield only which goes against company policy. "Face shields may be worn in addition to a face covering, but not as an alternative," the policy states.
The face shield guy was ultimately kicked off the plane.
The other dude stayed.
Do you agree with the mask mandate?
Are face shields enough?
Is the coronavirus pandemic a hoax?
Watch the fight.
Share your thoughts.