Melania Trump slammed Stormy.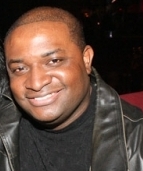 Blog King, Mass Appeal
WASHINGTON — While confabulating with a close friend, Melania Trump referred to her husband's alleged paramour — Stormy Daniels — as "the porn hooker." The First Lady spewed the risqué moniker in 2018 during a phone chinwag with former BFF and confidant Stephanie Wolkoff who secretly recorded the tête-à-tête for her tell-all memoir. The audio was recently released on Michael Cohen's 'Mea Culpa' podcast and you can hear Melania ranting about how Stormy garnered A-List attention from Vogue.
If you recall, Stormy's hush-money scandal was featured in Vogue's September 2018 issue. Much to Melania's chagrin, the stripper's photo graced the cover. "Go Google and read it, Annie Leibovitz shot the porn hooker, and she will be in one of the issues," Melania said privately. A confused Stephanie asked her to clarify the "porn hooker" reference which prompted Melania to utter Stormy's name.
After hearing the recording, Stormy flipped the script by accusing Melania of being a courtesan. "Hahaha! Although I wasn't paid for sex and therefore technically not a 'hooker' I'll take being that over what you are any day," Stormy tweeted on Tuesday. "You sold your p*ssy AND your soul… and I'm legal. Keep talking about me. I like your new tits btw. Post (more) nudes? #bebest lol."
Ouch!
Stormy said f*cking President Trump was the worst 90 seconds of her life.
Is Melania wrong for calling her a porn hooker?
Is President Trump worth fighting over?
Listen to the secret recording.
Share your thoughts.