Vice Presidential Debate was civil.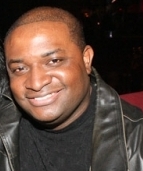 Blog King, Mass Appeal
SALT LAKE — For starters, the Vice Presidential debate at the University of Utah — featuring Senator Kamala Harris versus Vice President Mike Pence — was far less pugnacious than its presidential forerunner the week prior. Unlike Chris Wallace, Moderator Susan Page of USA Today maintained satisfactory authority throughout the night and Harris delivered a nationally-televised tutorial on how to mute an interrupting Republican. "Mr. Vice President, I'm speaking, okay?" she said on more than one occasion.
The candidates, separated by sheets of plexiglass, kicked off Wednesday's wrangling by addressing President Donald Trump's handling of the coronavirus pandemic. "The American people have witnessed what is the greatest failure of any presidential administration in the history of our country," Harris said.
"Here are the facts: 210,000 dead people in our country in just the last several months, over 7 million people have contracted the disease, one in five businesses closed, we're looking at frontline workers who have been treated like sacrificial workers, [and] we're looking at over 30 million people who, in the last several months, have filed for unemployment."
When asked if she plans to take a coronavirus vaccine administered by President Trump, Harris replied: "If the public health professionals, if Dr. Anthony Fauci, if the doctors tell us that we should take it, I'll be the first in line to take it. Absolutely. But if Donald Trump tells us we should take it, I'm not taking it."
Pence, who had a fly land on his head and remain sedentary for two minutes, followed up the question by gettin' in Harris' ass for sabotaging communal trust in the impending panacea.
"Stop playing politics with people's lives," he said. "The reality is we will have a vaccine, we believe, before the end of this year and it will have the capacity to save countless American lives. Your continuous undermining of confidence in the vaccine is just unacceptable."
Moments later, Harris — one of a quartet of women to ever participate in a presidential or vice presidential debate — accused President Trump of paying a measly $750 in taxes while being $400 million in debt. The two candidates also bumped heads on the verdict in the Breonna Taylor case.
Harris said justice wasn't served.
Pence believes otherwise.
Who has your vote?
Biden or Trump?
Watch the debate in its entirety.
Share your thoughts.