Ronda Rousey becomes tearful.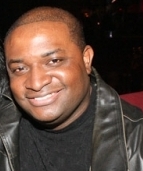 Blog King, Mass Appeal
LOS ANGELES — UFC legend Ronda "Rowdy" Rousey was relegated to tears on Thursday while becoming the latest sacrificial lamb to appear on the popular YouTube series "Hot Ones" to answer questions for 20 minutes in conjunction with masticating a plate of spicy hot wings. While sedentary, the 33-year-old WWE champion joined "First We Feast" host Sean Evans virtually to confabulate on everything from her post-fight hot wing feast to her fondness of 'Dragon Ball Z.'
Ronda also recalled her low-paying métier at Home Depot and she expounded upon the craze that encircles 'World of Warcraft.' However, all hell broke loose when Ronda ingested a wing drenched in "Da'Bomb Beyond Insanity Hot Sauce" which contains a hellish 135,000 Scoville units.
"Sorry if I'm like annoying people by chewing with my mouth open. But I'm really trying to get some f*cking circulation in my mouth," said a tearful Ronda. "My tears are burning my face. I feel like the hot sauce went in my nose… and it's coming out — burning my face."
Will Ronda survive all ten wings or tap out?
Watch the fiery Q&A in its entirety.
Share your thoughts.